Skip to Content
Hip Pain Treatment in Hyannis and Sandwich, MA
There are a wide variety of treatment options for hip pain. A young athlete with an acute injury may benefit from hip arthroscopy, while an older patient with advanced hip arthritis may require a Total Hip Replacement (THR).
Hip Specialists
Hip Replacement
Timothy Kinkead, MD, Leonard Remia, MD
Hip Arthroscopy
Leonard Remia, MD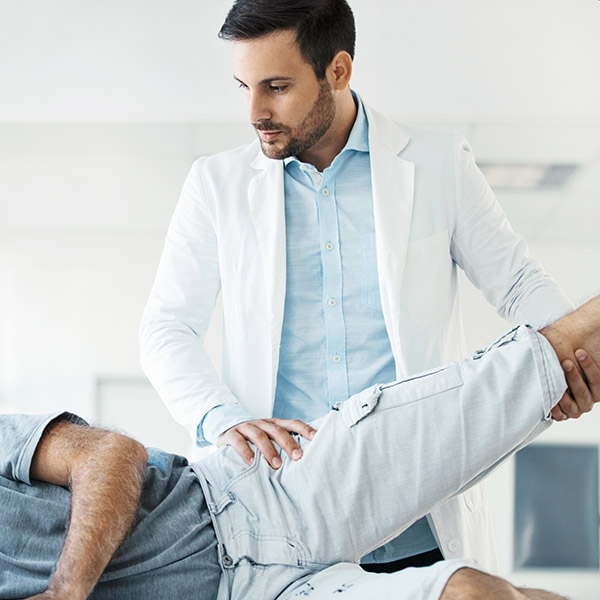 Advanced Treatment Options
Hip arthroscopy may relieve painful symptoms of many problems that damage the labrum, articular cartilage, or other soft tissues surrounding the joint. Advances have made hip arthroscopy a safe and effective alternative to open surgery of the hip, a tremendous advantage in treating early hip conditions that ultimately can advance to end-stage arthritis.
As we age, joints deteriorate and can cause pain over time. Our doctors take a thorough and comprehensive approach to joint reconstruction and replacement for patients with arthritic conditions, sports-related injuries, and traumatic accidents.
Cape Cod Orthopaedics & Sports Medicine offers the most advanced treatment options available to successfully regain high levels of mobility, strength and reduce or eliminate pain for all patients.
Expert Care Close to Home